Pat MacCraken
I have been going to Windansea Pilates for a number of  years.  It is a very friendly and organized studio. The exercises that I do at Pilates has helped me from having surgery on my back as I have Spinal Stenosis. The trainers are very careful in giving me only the exercises that I can do that will not harm  me. I also can still wear the clothes that I wore years ago  because of the exercises.  I am the nice young age of 88 and I am so pleased that I can do most of what I have enjoyed all of my life , such as walking the beach, travelling and keeping up with my great grandchildren. I have four of very active little ones, plus the parents who are my grandchildren. It is a great place.



Maria Clarkson
My friend Martha recommended Windansea Pilates several years ago. I have been a regular ever since. My occasional back issues are no longer a problem now that my spine is more flexible and my posture improved. The teachers know when you are ready for a challenge and when you need stretching for a problem area. Pilates has now become essential to my well-being. The studio is relaxed but top notch.



Martha Kaplan
I have been doing Pilates for about 20 years, since it became popular in this country.  It is a wonderful, gentle discipline, very very pleasant to do, but effective.  I am the only one in my family who hasn't lost any height in advancing age, and I'm sure that this is due to the Pilates.  Windansea is a lovely studio and Rachel is terrific.



Elizabeth Davidson
Rachel and pilates have been an important part of my life for over 10 years. This is the longest, by far, that I have stayed with any exercise regimen. Rachel has a way of getting me to do the things I need to do for my body (even the ones that I don't like too much) and I know her perseverance has made all the difference. I believe pilates has made me stronger, taller (maybe just better posture?), better balanced and more confident and that these are attractive attributes for anyone to have.The studio ambience is always friendly and welcoming and I hope to continue with pilates there for many years to come.



Jeff Marks
My experience at Windansea Pilates has been life changing. It has been key for me to maintain my active lifestyle and minimize my chronic back pain. The instructors at Windansea are wonderful and very easy to work with.  Although I went into Pilates with some trepidations, I quickly found how much better I felt and would highly recommend Windansea to anyone interested in taking Pilates.



Bryan Palmer
I can't say enough positive things about my experience at Windansea Pilates. Great location, a clean and beautiful workout space.  Most importantly though is the great instruction I receive. I feel both fitter and healthier because each session is tailored by an expert instructor to my individual health and fitness needs. Thank you Windansea Pilates!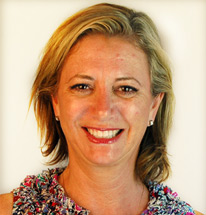 Lisa Schroeder
I had never tried pilates before coming to Windansea Pilates over seven years ago. While I am healthy and active, I am not very flexible and tend to get pain in both my shoulders and lower back. My core strength as well as my flexibility have greatly increased through my time working with Rachel.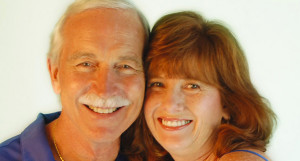 Lance and Cheryl Rygg